Hi. I'm Clivane. *taps mic nervously.* Today I want to share my WALL from April and May 2017.
"WALL" stands for Wins and Lessons Learned.
"Sometimes you win and sometimes you learn." John C. Maxwell
Why am I sharing my WALL? I hope that it erodes your figurative walls, that is – the failures, embarrassing moments, and mistakes that you're afraid to talk or even think about. Why do we need to reflect on *those* moments? The answer is in an article from Harvard Business Review. Jennifer Porter writes,
"Reflection gives the brain an opportunity to pause amidst the chaos, untangle and sort through observations and experiences, consider multiple possible interpretations, and create meaning. This meaning becomes learning, which can then inform future mindsets and actions."
A little self-reflection never hurt nobody…but it can improve everybody. So at the very least, I hope when you read about my WALL, you start to recognize the small wins and valuable lessons present in your life.
WALL #1 – LESSON LEARNED: That Time I Found My First Grey Hair
My favourite way to style my natural hair is in two French braids. One morning, I was parting my hair when I discovered my first grey hair. One second I was hollering for my younger sister to come and engross herself in what I saw in the mirror. The next second, I sat on my bed crying while my sister sat beside me in disbelief. That's right. I CRIED YA'LL.
I cried…up until a little inner voice told me that I needed to pull myself together in front of my sister. So I did. "I'm fine," I told her. Of course, she looked dubious and a little alarmed. But I encouraged her to get back to what she was doing before my outburst.
And you know what I did? I went to my basement, called my mom, and proceeded to burst into tears AGAIN.
I know.
Let's skip to the blunt (and necessary) reality check my mom served me.
I am beautiful, alive, and I am physically and mentally healthy!
Yes, grey hairs are proof that I am getting older. You know what else? Grey hairs are proof that I have survived 8350 days – all the best and worst of them. Grey hairs are proof that I have a 22 year old body that has never suffered any breaks, fractures, or sprains. Grey hairs are proof that I am living and living pretty darn well.
It's true that grey hairs may be a sign of stress and worry. I know that I worry a lot about the people I care about. Even if my grey hair is a result of those worries, I am proud to be a compassionate, empathetic, vulnerable, resilient, and brave human. I'll wear my grey hairs as a badge of my humanity.
I don't believe in coincidences, but you should know that a couple days later, my friend Megan, shared the video below on Facebook from Upworthy. Lesson learned.
WALL #2 – LESSON LEARNED: That Time I Paid $80 for a Networking Event and Left
There was no turning back after I paid $80 for my first networking event. I justified the price for the ticket because that was the price AFTER I received a 50% ticket discount. They were also offering free professional headshot photos at the event. Plus, it was a Toronto chapter launch event, so many people would be meeting for the very first time.
I intentionally arrived 15 minutes after the event start time. Yet when I arrived at the venue, there were few people there! After I checked in, I sat down in the seated area that faced the keynote speakers stage. People trickled in but no one else came and sat down. Fellow attendees either headed to the bar or began networking (I assume). Meanwhile I sat by myself, too shy and introverted to approach anyone.
After 15 minutes of sitting by myself in awkward agony, I couldn't take it any longer! I dialed a number on my phone and headed to the entrance of the venue because I needed more cell service. But instead of staying in the lobby where I had gained more signal, I continued through the doors out of the venue.
You know that feeling when you walk into your house after a long day and proceed to take off your bra or throw on sweatpants? That's what it felt like walking out of the networking event. Freedom.
The lessons I learned from this situation are also actionable items that I need to complete:
Get business cards! – I feel this may increase my confidence as a young professional.
Find a networking buddy (Anyone interested? For communications, public relations, social media, digital marketing, and writer/blogger networking events. Serious inquiries only!)
Engage with people on social media before a networking event, so I can meet up with friendly faces at the event.
Oh, and I solemnly swear I will not pay $80 (or more) for a networking event ever again. Lesson learned.
WALL #3 – WIN: That Time I Declined My First Good Job Offer
In mid-April, I received my first full-time communications job offer. The HR representative told me that I impressed the 3 interviewers and they were excited to offer me the job. The position had excellent salary including paid vacation time! In my role, I would also receive mentoring from experienced corporate communications professionals.
But…I would have to commute 2 and ½ hours. That's just a one-way trip. On a good day. In Canadian winters, and local GTA traffic, that one-way commute time could become 3 hours – or more. In total, I would commute on buses for 5-6 hours, or a quarter of my day. Yikes. I would have little free time. My family and social life would suffer, and I also didn't want to sacrifice my physical or mental well-being.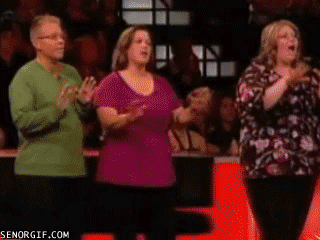 Two days later I called HR and declined the job. And guess what? I have zero regrets. In my mind, this makes it a personal WIN. And here are some lessons I learned:
It's okay to say no. You don't have to accept the first job offered to you after university. Even if it's in your career field and even if the salary is good. Because guess what? There is no such thing as a perfect job. There are many things to consider including commute time, contract length, and company culture. Where will you be a good fit? What is important to you? What are you willing to compromise on and what do you refuse to sacrifice? As E. Stanley Jones once said, "Your capacity to say no determines your capacity to say yes to greater things."
Don't be afraid to ask questions or negotiate. In this case, once I received the job offer, I asked about the possibility to work from home. You can also ask about vacation days, benefits, and professional development opportunities. You'll thank yourself later for asking about these things from the start.
Talk to your trusted advisors. Ask a friend, an older cousin, a mentor – and don't forget to pray about it! My mom told me that she would support my decision either way, so that was relieving. I also talked to my work supervisor and intern supervisor. I knew I needed input from leaders who work in marketing communications. Both of these individuals understand the challenge I faced and the toll a commute can take on a young and creative professional. In the end, the advice from my two supervisors was instrumental in my final decision.
A week later, I came across this detailed and useful article "How to Evaluate, Accept, Reject, or Negotiate a Job Offer." A late win, but a win nonetheless.
So there you have it – my wins and lessons learned from April and May! What are some small victories and new insights YOU gained recently? Let me know in the comments! And I'll see you in a month with my WALL from June/July!